Outdoor Classics Fairy Shell Outdoor Fountain
If fairies and fountains are your thing, you are bound to love this fountain! Featuring durable yet lightweight Fiberglass construction with an enchanting Fairy Shell theme, this lovely work of art is sure to add a touch of magic to your lawn, garden or patio.

Details:

Overall Dimensions: 30"H x 29"W; The shell bowl: 6.5" deep
Bronze like finish over durable fiberglass material.
Included: fountain, electric pump, connections.
Fountain plugs into a standard electric outlet.
Water recirculates, no plumbing required.
Suitable for indoor or outdoor use but not recommended for use in areas with carpeted or wood floors.
1 Year Manufacturer's Warranty
By Outdoor Classics

Item# FDT-WNA-FC-73724
Rock Falls Fountain with LED Lights


Enhance your lawn, garden, patio or flower bed with this beautiful Rock Falls fountain made of durable Polystone.

Polystone has a significant weight, a porcelain like feel to the touch, and an incredible ability to capture the most minute detail, making it unsurpassed in collectible manufacturing materials.

Details:

Durable Polystone construction.
Variable Speed Recirculating Pump featuring LED lights Included - 3 prong plug w/ 6' Cord.
Long lasting LED light.
Easy setup with sliding back panel basin door.
Dimensions: 39"H x 21" W x 16" D; Weight: 44lbs
1 year manufacturer's warranty

By Outdoor Classics

Item# FDT-WNA-XCA-132311002
*Polystone Construction: Polystone has a significant weight, a porcelain like feel to the touch, and an incredible ability to capture the most minute detail, making it unsurpassed in collectible manufacturing materials. Polystone is a compound made up largely of polyurethane resin mixed with powdered stone additives that give it added weight and the porcelain or "stone-like" feel that resulted in the materials name itself. Polystone is durable and highly effective at maintaining a sharp paint finish.

Lighted Stone Springs Outdoor Fountain


Featuring the look of real stone, the Stone Springs fountain is made of durable fiberglass construction without the enormous weight of real stone, making it more manageable and easy to move.

Fiberglass is highly resistant to weathering and easy to clean to clean as well, so you can spend more time enjoying your patio, lawn or garden than you do on maintenance for your outdoor decor!

Fitted with a strong electric pump, this fountain package also includes halogen lights which illuminate each basin bowl at night for a stunning focal point that is sure to delight!

Details:

Dimensions: 41.5" Tall x 39" Deep and 36" Wide
Weight- 67 lbs
Included: Recirculating electric pump, halogen lights
Material: Fiberglass
By Outdoor Classics
1 Year Manufacturer's Warranty.

Item# FDT-FC-73882
Powered by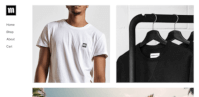 Create your own unique website with customizable templates.